Jaguar is, right now, launching the 2012 XK, XKR and XFR range, along with its new XKR-S halo-car range-topper, at an incredible circuit over in Portugal. This place didn't even exist until 2008, and is the perfect antithesis for those who say all modern racing circuits are bland and forgettable.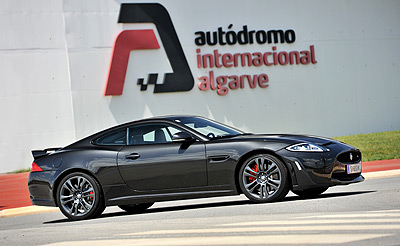 This place is anything but. Indeed, woe betide you if you DO forget it, particularly when hoofing round in a Jaguar XKR-S: with more gradient changes and blind-entry corners than you can shake a stick at, it's closer to an automotive rollercoaster ride than anything this side ofMillbrook's Hill Route.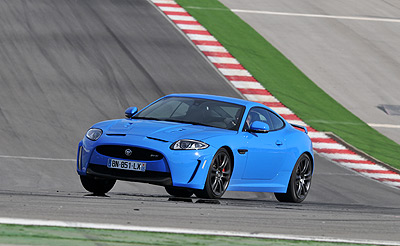 Autódromo Internacional do Algarve was opened in October 2008, after a breakneck construction of 11 months. It can seat 85,000 people and, with standing room, can host well over 100,000, making it way, way bigger than football stadia such as Old Trafford. It's also now been licensed to hold F1 tests, adding to an action rota that include WTCC and FIA GT races (plus much more besides).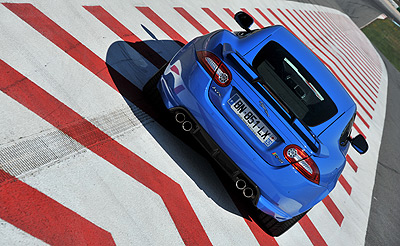 Usually known as Portimao Circuit, this is a racer's circuit. It goes up, and down, and side to side, and was as big a test of the Jaguar XKR-S of anything this side of the Nurburgring. That was an option for the launch too, said Jaguar's bosses: the weather here is nicer, though (and that we can believe).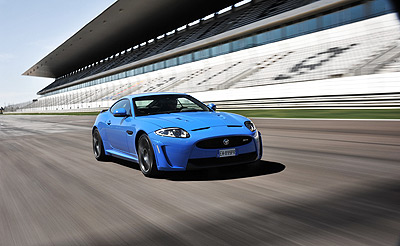 Besides, the Nordschleife is super-hard on cars. 1km in action there is equal to 100km on normal roads. This would turn virginal 1,000 mile launch cars into well-worn 100,000-mile ones. Pity the group attending on the last day of the event. (Which, incidentally, is why few makers actually launch cars using the Nurburgring. They let their development engineers do all the driving and get all the hero shots instead. Probably wise.)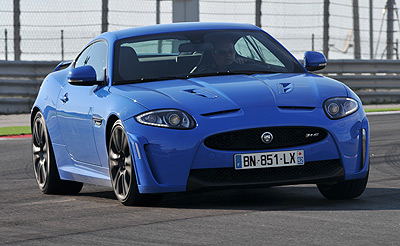 What's the chance of F1 actually coming to the Portimao Circuit, then? Never say never is the motto in Formula 1, and it's certainly got the facilities – not least an amazing highway right to the circuit's gate, that is not unlike having the M1 leading to your front door.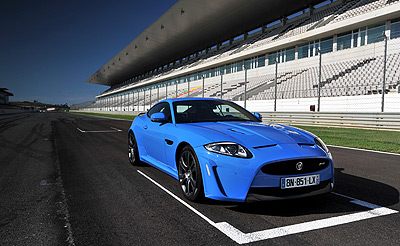 You may not have heard much about this circuit, but believe me, it's on a world-class scale, and is a driving challenge right up there with the best in the world. Oh, and the car? More of that tomorrow (1 June). Until then, it's embargoed. But it's worth coming back for, I promise…
Algarve Car Hire - www.myalgavecars.com